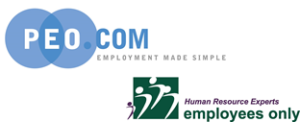 We are excited to announce our relationship with PEO.com.  PEO.com is a leading evaluation website which helps small businesses find a qualified Professional Employer Organization (PEO) to help assist with human resources, benefit costs and employee administration.
"Employees Only is a great addition to our Premium PEO list on PEO.com.  Since 1996 they have been a leader in the PEO and HR Consulting industry and will help us provide value to business owners using our site looking for PEO and HR Consulting services." – Rod Diekema, President of PEO.com.
"Working with PEO.com will help Employees Only continue to broaden our reach to small business owners that need to grow their business and focus on generating more profits." – Mario Apruzzese, CEO of Employees Only.
To learn more about What is a PEO, visit: