Benefit Management and Administration
Employees Only is a Full-Service HR Management Company
With the help of our partner agency, Global Benefit Solutions, we specialize in providing long-term benefit strategies.  Our goal is to not sell benefits to you; rather we want to provide the best benefits solution for your dollars. We are experts in evaluating and purchasing benefit coverage.  Working with Global Benefits Solutions results in a long-term benefit program for our clients vs. our clients having to constantly shop around for their benefit needs.

Benefit Management and Administration – Why is it Important?
Our clients are able to compete with larger organizations for top talent by offering a large corporate benefits program.  Being able to attract top talent allows our clients to be able to grow their business (and profits) much quicker.  Offering competitive benefit packages to employees takes away the need for employees to have to worry about benefits for their families.  When employees are happy with their benefits the results are:
Improved employee morale
Increased employee retention rates
Better productivity per employee
Compliance with the Affordable Care Act (ACA) Available Benefit Offerings
Global Benefit Solutions can provide many benefit plan options based upon your company goals.  More importantly, working with Employees Only will help you create a longer-term benefits strategy that goes well beyond just the "annual review" of benefits.
Some of the available benefit offerings and plans include:
Group medical plans
Prescription drug programs
Dental and orthodontia coverage
Vision plans
Life Insurance
Investment options (ex. 401k)
Section 125 Flexible spending accounts (ex. HSA, FSA)
Voluntary spouse and child life insurance
Long-term and short-term disability insurance
Employee Assistance Programs (EAP)
Proprietary Voluntary benefits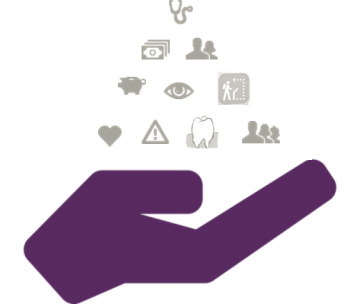 How is Employees Only Different?
In addition to working with our clients on an overall benefits strategy, we have access to both individual and proprietary benefits plans. The unique benefit plans that we have access to allow our Team of Benefit Professionals to design a benefits strategy that not only provides our clients with the most competitive benefit plans available but also can do it at an affordable price which results in direct cost savings for our clients. Want a FREE Custom Quote?
To receive a no obligation quote that contains a customized Benefits Solutions designed to meet your unique needs, Contact Us today.