Municipal Management Solutions
Employees Only is a Full-Service HR Management Company
We can help you improve your City's performance through better benefits and people management practices.  We offer a turnkey approach to managing your human resources administration and lower the cost of city management, so that you can focus time, energy and resources on your priority, which is being responsive to your citizens.
Municipal Management Solutions That Work!
You can rely on Employees Only for superior service in all of these HR specialties, handled by qualified experts and licensed benefits professionals. Specifically in assisting the Emergency Management Turn-Around Teams and non-profit organizations. Employees Only is instrumental in:
Benefit Audits – Reconciling the Medical, Dental, and Vision plan enrollment(s), ensuring that "ghost", deceased, retired and ineligible personnel are purged from participation.
Results – Recovering thousands of benefit expense dollars.
Human Resource Administration – Assisting the municipal and non-profit management team(s) by recruiting, staffing, on-boarding, employee relation matters, payroll, paid-time off, FMLA, discharge and outplacement services
Improved Benefit Administration
Since we provide administration to thousands of workers, our experience allows us to provide better health insurance options – helping you attract and retain employees.
Custom Plans and Superior Service
We provide custom benefits plans and other services tailored for your company. When you call Employees Only to ask a question, you receive prompt, courteous help from our experts who have the answers on everything from the latest labor law issues to best practices in creating a workplace that attracts and retains the best talent. What we Do
Employees Only works with Emergency Managers and City Governments who are frustrated with administrative tasks that drain revenue, tired of managing benefits and employee issues, and interested in making improvements in their municipal organization that result in increased efficiency.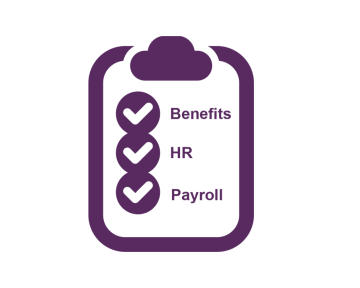 See What Our Clients Have to Say
"During the past three years, the City's team has worked directly with the professional experts at Employees Only to manage the administrative requirements of having employees. Their menu of services includes Payroll Administration, Benefit and Risk Management and Human Resource Consulting. Utilizing Employees Only as a key strategic partner allows the City's team to focus on the core business of managing a municipality while leaving the management and detail of the HR functions in the capable hands of the professionals. As an organization, Employees Only places high quality customer service at the top of their priorities. The team at Employees Only courteously and expeditiously handles the requests of the City's leadership team, as well as the City employees." Former Emergency Manager, City of Benton Harbor
"Our relationship began simply as outsourcing our core areas and helping us better organize our systems. Now the team of professionals at Employees Only help us proactively plan in advance, to avoid surprises, like they are a part of our team, both helping us better manage our organization and allowing us to better serve the less fortunate."
Executive Director, St. Vincent De Paul
How is Employees Only Different?
Orchestrating employee benefits and managing human resource functions is all we do, so we do it better. We're very demanding about the quality of our business practices. Our precise accounting standards and easily understood tracking reports make it simple for our customers to work with us.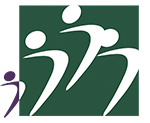 Want a FREE Custom Quote?
To receive a no obligation quote that contains a customized Human Resources Management solution designed to meet your unique needs, Contact Us today.