Our Team
Employees Only is the most awarded company in Michigan for HR Outsourcing Best Practices
Who We Are
Employees Only (EO) was established in 1996 with a primary focus on supporting the growth of Michigan organizations through outsourcing non-core employee administration.
We currently service clients across multiple industries. Our clients have employees in over 20 states and we work with European companies doing business in the U.S. We have a staff of experienced HR, Benefits, Payroll, Workers Compensation industry professionals that manage and support our clients.
What We Do
Need Help Managing Your Human Resource Needs?  Employees Only is comprised of a team of Human Resource Experts who can take over full or partial management of your Human Resources Department.  We provide Human Resources Outsourcing (HRO) solutions consisting of a combination of Professional Employee Outsourcing (PEO), Employee Leasing and/or Administrative Solution Outsourcing (ASO).  We work with business owners, HR Managers and company Presidents who are frustrated with administrative tasks that do not create revenue, are tired of managing benefits and employee issues and are interested in making improvements in their organization that result in increased profit.
Fast Facts
Founded in 1996 | Headquartered in Rochester, MI – Offices in Macomb, Oakland, Wayne and Washtenaw counties in Michigan
Our solutions typically generate 5% to 15% in annual cost savings to our clients
Work with companies from 3 to 3000 employees while maintaining a 93%+ client retention rate
Offer proprietary health and benefit plans not available anywhere else through our strategic partners like Guardian and Legal Shield
Industry leader with most HRO awards in Michigan for HR Best Practices, 1st HRO provider to institute a client scorecard and offer access to the best technology within HRO
Mission Statement
To provide the highest level of customer satisfaction through innovation, technology, teamwork and custom service is our mission. We facilitate this by nurturing our employees in a creative and vibrant office environment where our people can enjoy their careers, develop personal skills, celebrate successes, and reach their highest potential.
Learn More About Employees Only
Interested in Working at Employees Only? Check out our Careers Page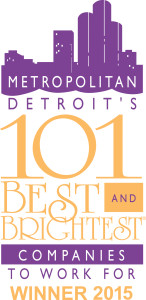 Winner, 11 out of the last 12 years.
Core Values
Our Core Values help guide us each and every day. Our Core Values are:
Dependable and Knowledgeable
Enthusiastically Driven by Customer Service
Respect
Do the Right Thing
Employees Only Leadership Team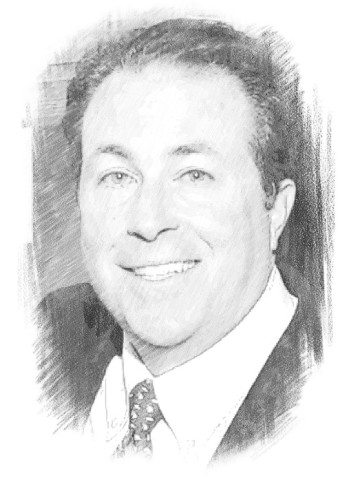 Mario Apruzzese
CEO
Fast Facts about Mario
Certified Public Accountant
Past President of the Detroit Athletic Club
Recognized as a 2013 Entrepreneur of Distinction by Corp! Magazine
Mr. Apruzzese has over 30 years of financial, tax and business consulting experience since his consulting days at Price Waterhouse Coopers, as a corporate executive, and during his over 20 years as an entrepreneur and business owner.   Mr. Apruzzese is an accomplished business leader, speaker and is active in the business and non- profit community having served or currently serving on several Boards, including the President, Detroit Athletic Club, DAC Foundation Board, Rainbow Connection, officer, Past President of the Detroit chapter of the MACPA, and serves as the first President of the Foundation Board for the Society of St. Vincent de Paul in Detroit.  He is a two-time nominee for Entrepreneur of the Year and was recently awarded for 2012 Outstanding Commitment in Philanthropy by the Association of Fundraising Professionals Greater Detroit Chapter.
Employees Only Service Delivery Team
Our Service Delivery Team is what drives Employees Only. The mission of the Team is simple –
To provide an efficient and cost-effective "single point of contact" solution model for all of our clients and their HR needs.
This "single point of contact" solution model is supported by an entire team of Benefit,  HR and Payroll Professionals that have decade's worth  of compliance and strategic solution expertise. Key characteristics of the team include:
Key Positions Include
Benefits Administrator, Benefits Manager, Senior Payroll Administrator, Administrator Manager, Human Resources Manager, Human Resources Consultant, Client Service Advocate
Average # of Years Worked in HR Field
18
Continuing Education
Over half of the Team is currently pursuing masters degrees or additional certification in the HR field
Average Degree Type
Bachelors
Unique Skillsets Include
Have conducted "Train the Trainer" sessions due to HRIS expertise, Forensic Auditing, Sit on School Boards, Hold various licenses, heavily cross-trained by working within multiple Employees Only departments
Approx. # of Pots of Coffee Brewed Per Day
A lot…..
Client Testimonial
"We used a team of staff members to select a vendor to provide HR services for our city. With the proactive HR service model that has improved our systems, everyone wants credit for bringing Employees Only to the table" - Emergency Financial Manager
Have an HR Related Question? Contact Us today.
We'd love to hear from you and our Team of HR Experts are always willing to assist.