Payroll Processing and Services
Employees Only is a Full-Service HR Management Company
Processing payroll for employees is a necessary evil. We provide flexible payroll and tax filing services that improve the efficiency of payroll and payroll tax processing so that our clients aren't burdened with time-consuming tasks. We utilize a state-of-the-art payroll system that gives our clients accurate and flexible payroll processing that integrates directly into our clients accounting systems eliminating duplicate entry.
Check out our blog post on the The ABC's of Outsourcing Your Company's Payroll Compliance.
Importance of Payroll Processing
Government compliance requires employers to manage employee wages, collect and remit taxes, provide administration for levy's, garnishments and collect Friend of the Court payments.  What's the best part – if the employer makes a mistake, the employer is responsible for the error plus penalties.  Eliminate the responsibility and "get it right" by having Employees Only manage the process for you. Available Payroll Processing Services
Employees Only Team of Certified Professionals are available to manage payroll processing on behalf of our clients.  Employees Only offers a wide range of payroll processing services including:
Preparation and distribution of payroll checks
Direct deposit and paycards
Flexible payroll input (web, fax, e-mail)
Customizable Management reports
Experienced and certified payroll specialists
Expedites all employment tax filings and payments
W-2 preparation and distribution
Processing of tax levies, garnishments & child support orders
Labor distribution and job costing reports
Certified payroll processing
Vacation, sick and PTO tracking
Time clock interface
Employment and wage verifications
Employee record maintenance and retention
24×7 access for employees and management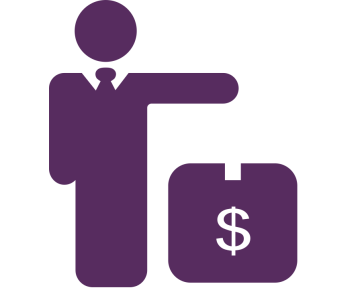 Technology and Management Reporting
Employees Only provides our clients and their employees access to one of the best Human Resource Information Systems (HRIS) around.  The system is easy to use, understand, provides detailed reporting and integrates directly with our clients' accounting systems while handling a wide variety of tasks including:
Invoicing
Custom reports
Labor and job costs reporting
Payroll check stubs
Viewable W4's
Handles requests for employment verification and wage history
Process real-time updates for direct deposit, special requests (ex. bonus, commissions) and timesheets How is Employees Only Different?
We have been providing a certified statement of audited financials by an independent CPA firm since 2000 which is an industry first.  In addition, Employees Only not only provides efficient and accurate payroll processing services but we are also a full-service HR Management company.  This means that our clients can call us for not only their payroll needs but for any or all of their HR needs.  By having a single HR solution in place, our clients spend less time managing their vendors and more time on growing their business.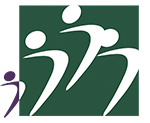 Want a FREE Custom Quote?
To receive a no obligation quote that contains a customized Payroll Processing and Services solution designed to meet your unique needs, Contact Us today.