Risk Mitigation and Compliance
Employees Only is a Full-Service HR Management Company
Safety and risk management are an essential part of the Employees Only POM (Peace of Mind)  guarantee. Working hard to protect your employees and keep the workplace safe translates to a minimization of the downtime that can result from work-related incidents. Our Team will keep you up to date on the latest regulatory requirements to reduce your costs, liability insurance rates and potential for fines by providing an on-site risk analysis as part of our services.
Risk Mitigation Defined
All business ventures present some degree of risk.  When you hired your first employee, you assumed a number of potential risks and liabilities. Some of these risks might include an employee injury while on the job, employment related disputes, unemployment claims or even failure to complete a job due to a lack of accurate instructions. All of these examples come with costs related to time, money or both and take away from focusing on your core business. Importance of Risk Management and Compliance
Not having proper Safety and Risk Management measures in place can very quickly tie up valuable time and resources and take away from growing your business.  In addition, without the right insurance coverage should an incident occur you could be left holding thousands of dollars' worth of unwanted bills or fines.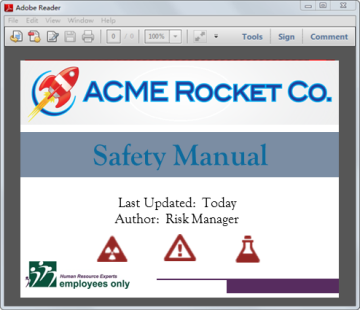 Available Risk Management Solutions
We offer a wide variety of solutions that are designed to mitigate risk and keep companies compliant.  Some of our risk management solutions include:
A Peace of Mind (POM) Guarantee that is based on a COMPLIANCE platform which offers continuous education and training for your employees.
Employee Handbook that states an organization's methods of operation, company policies (ex. absence, compliance, vacations, etc) and general operating processes
Property and Casualty Insurance Options through strategic partners
Because we handle employee related information on behalf of our clients, we have instituted a computer back-up and disaster recovery plan.  In addition, a bonded independent organization is responsible for shredding confidential records on-site to ensure sensitive information does not end up in the wrong hands.
OSHA Compliance Assessment
Safety training (for employees and management)
Periodic risk assessments How is Employees Only Different?
Our experienced Risk Management Team will work with your management to review, identify and isolate key areas to improve upon as well as provide a written safety program to minimize occurrences.  Our goal is to get ahead of the potential issues that might occur and prevent them from occurring as much as possible.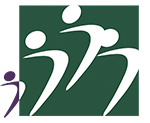 Want a FREE Custom Quote?
To receive a no obligation quote that contains a Risk Mitigation and Compliance solution designed to meet your unique needs, Contact Us today.