Human Resources Management
Employees Only is a Full-Service HR Management Company
We worry about the human resources and employee administration needs of our clients.  That shift of responsibility allows our clients to focus on what matters most, their core business.  Simply put, our Team of HR experts serves as an HR Department or an extension of our clients' existing HR Department.
Outsourcing Human Resource Management Defined
Outsourcing the function of Human Resource Management is when a company such as Employees Only provides 3rd party HR support and guidance to business owners who might not have the time to deal with the burden of HR and employee administration or the know-how to deal with complex employee and HR related issues.  Learn more, download our free eBook on HR Outsourcing 101. Importance of Human Resources Management
Having a partner like Employees Only who can provide a turn-key approach to managing human resources administration allows business owners to lower their overall business costs, save time and focus resources on growing their business. In addition, as companies grow in size from a few employees to over 15 employees there are government regulations and compliance related items that cannot be ignored. Our full-service HR solutions provide guidance and support to our clients so that they no longer have to worry about the burden of human resource management.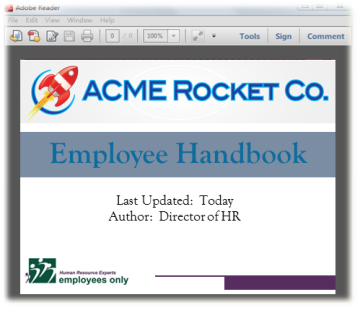 Available Solutions
Every client has unique needs. Some clients may have a specific project that they need help with while other clients might wish to have 100% of their HR and employee administration needs managed by a 3rd party like Employees Only.
Because no two clients are the same, our HR Management solutions usually consist of a combination of the following:
Recommendations based on our own HR best practices
New hire reporting and documentation (I-9′s, tax forms, etc.)
Customized employee handbook, including annual updates
Job and legal description review
Compliance assistance with federal, state and local regulations (ADA, FMLA, ADEA, Title VII, etc.)
Legally required federal, state and local postings
Performance review tools and support
 Employee file maintenance
Employee leave administration including FMLA & disability
Investigation of employment discrimination, sexual harassment, EEOC charges
Drug-free workplace set-up and assistance
Exit interview tools and support
State Unemployment Insurance Management
Process and review claims
Protest improper claims and charges
Representation for hearings and appeals
Provide claims activity reports
Human Resources training and development (ex. diversity training)
Employee termination assistance
Employee Assistance Programs
Regulatory Compliance Support How is Employees Only Different?
Complex HR solutions are our specialty. We pride ourselves on figuring out the answers to some of the most complicated questions and designing strategies related to HR, Payroll, Taxes, Benefits, Workers Compensation, etc. Our focus is on creating solutions to complex HR problems that prevent our clients from moving forward and increasing their profits.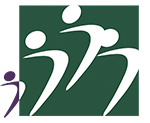 Want a FREE Custom Quote?
To receive a no obligation quote that contains a customized Human Resources Management solution designed to meet your unique needs, Contact Us today.